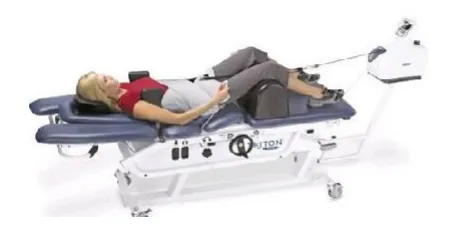 DTS Spinal Decompression

The gentle distraction forces of the Triton DTS creates decompression, the unloading due to distraction and proper positioning, to improve blood flow and important nutrient exchange to the injured area. This helps provide lower back pain relief, sciatica pain relief, neck pain relief, and can aid in alleviating the pain of a pinched nerve.

Our office is dedicated to offering the latest, state-of-the-art therapies for lower back pain, sciatica pain relief, pinched nerve, neck pain relief and relief from the pain of degenerative disc diseases. We believe DTS Spinal Decompression Therapy to be the most advanced, non-surgical and pain-free alternative.